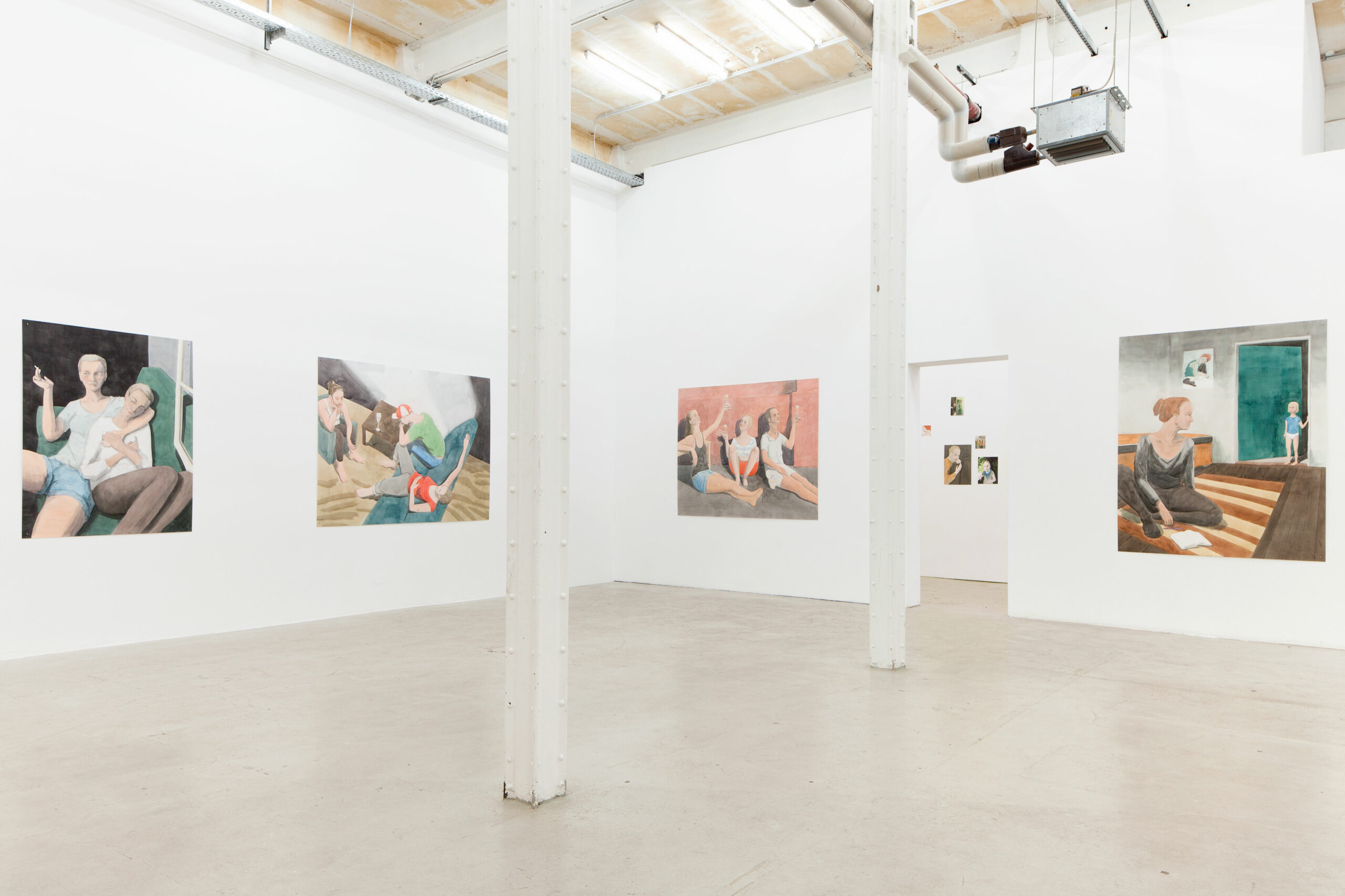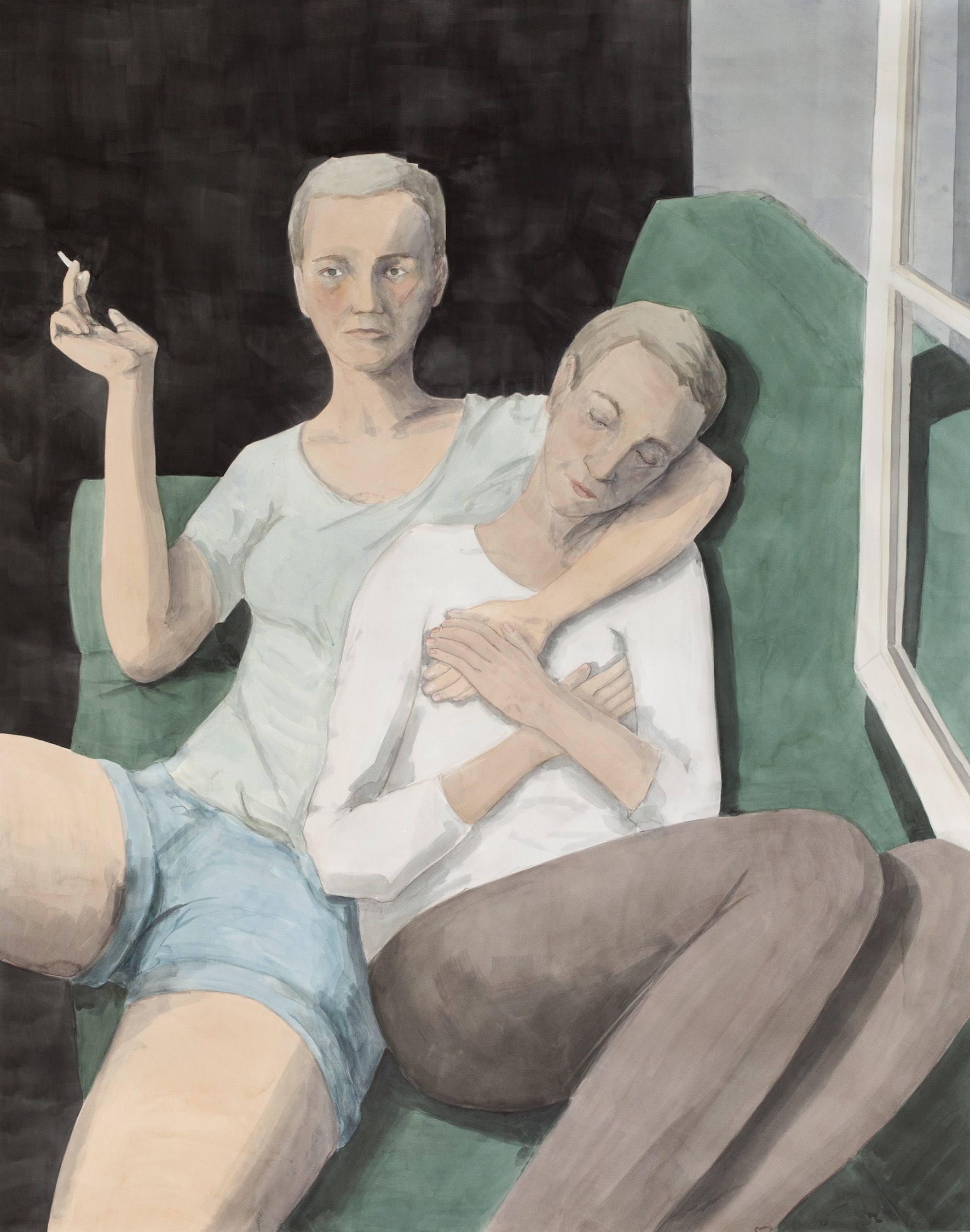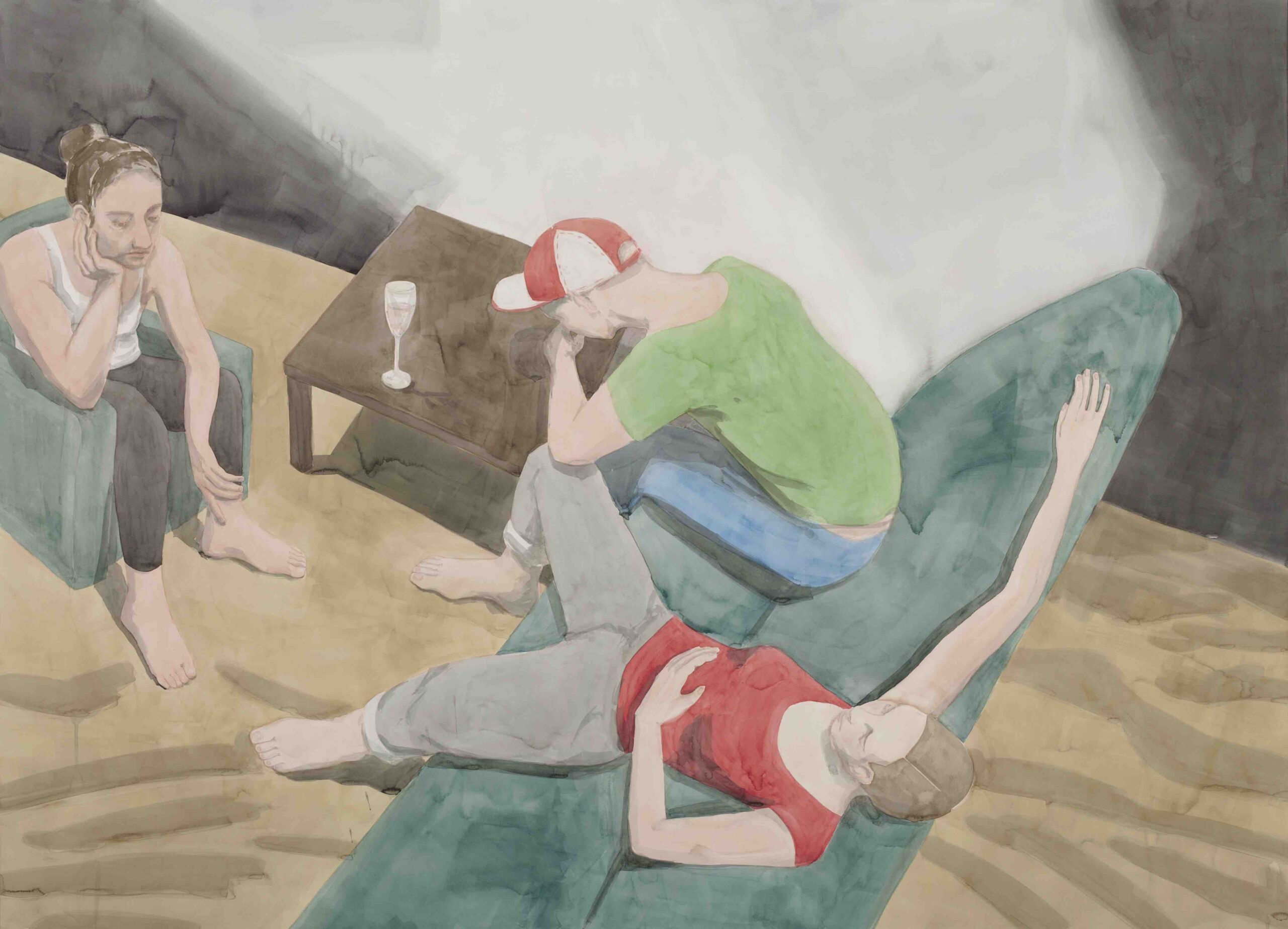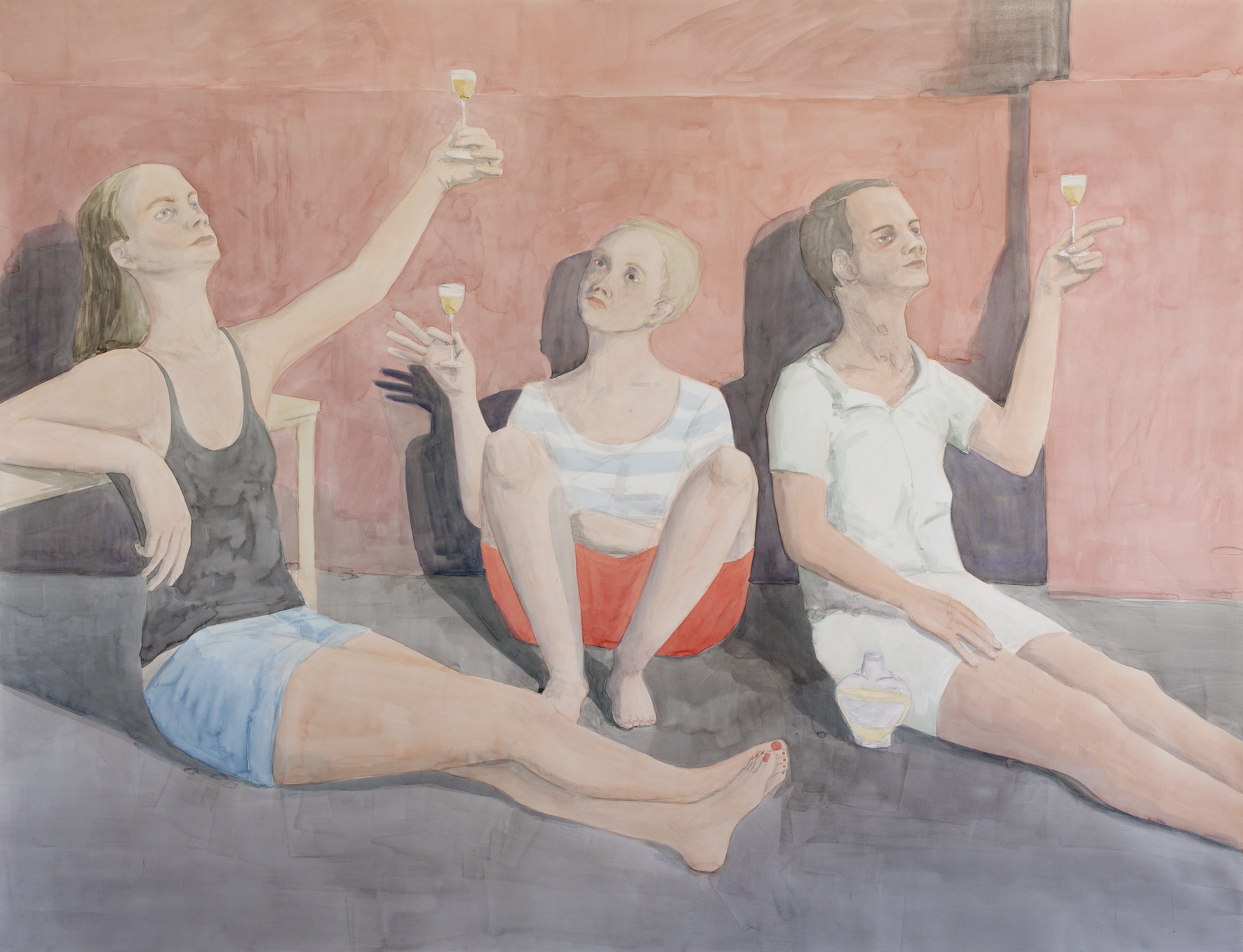 Someone opens the door. A studio at the edge of town, just like you imagined it: an empty expanse outside the window, an old house, a warehouse? And blue skies on this cold day; as water condenses and freezes on the windowpanes. It was warmer in March last year. You came to visit me, and the mattress I put out for guests filled the entire apartment. Back in those days I was constantly pondering something autobiographical, and was pleased to find out that there are other ways: What sentences proclaim to be the truth, images manage to conceal, but everything is open and accessible still. The artist laughs and waves her hand: I will not explain anything to you; she does this politely.
Intimacy without revelation, oh! I fear brightness more than the dog. Nobody can understand this, she once said, and even someone who experienced it then refers to his or her own experience after all; to something different essentially. Art nonetheless endeavors to distill something that can be commonly shared from this impossibility. You have to want to say nothing, and not know what precisely it is you want. Putting something out there suffices; a product, an idea, an exhibition; it in turn belongs only to you, and, paradoxically, everyone else as well.
Is this my own hand stroking me? Am I as close as I believe I am, or was it rather you getting close to me. An ambiguous hand, and I made up the light as well. The anatomic irregularities are somehow resulting from the body; you are giving me an orange. The first time swimming in the lake, and on the way back, through all the mosquitos, Anna on her bike in shorts. Are we dealing with a replica, with a documentation of something that actually and physically occurred? I re-tell what I was feeling, I believe I once said, later on adding that, in fact, it is not the eye doing the painting. How much of your own limited experience can you transfer into other bodies? Your hand is in every painting. To think of one's self as part of a constellation, uninterruptedly connected to others, even while looking at a screen or yourself; is that something typically female? You could also say: using others to give shape to a memory or a story that covers entire walls and floors, that cannot be reversed or undone (a peculiarity of this technique), and never forgets to chart its own path. I am mildly proud of it; your size is contagious.
I like the taciturnity of your paintings. It is as if you enveloped the things you find touching in a protective layer; a protective layer of dry watercolors. More like varnishing, you explain to me that afternoon, the opposite of full opacity, softly taking the brush I ecstatically ran down my neck out of my hand. As hard as you can; a fear in demand of its own space, and yet: there are soft materials, the waning light of days. To work against the shape asserting itself most forcefully, is, perhaps, to come closest to reality.
Only as I try to write down how a child enters through the door, seeing his mother looking over towards him; NO: Only as I try to describe what this longing feels like (her warmth, her body, her smell), I remember that this is a story I did not invent. The loss of something that can't be accurately depicted. Later, someone else will rest their hands on the oven, the children will have become parents themselves, reading to their kids at bedtime; to them and to the kids of their friends, who are cleaning up the kitchen table, and roll cigarettes on the couch. You can always fall off the edge of the party stage. If I could paint, would the fear of oblivion be driving me? No, more so it would be boldness. Most of life is just the daily grind (a hot water bottle, my sisters, a fight). Repetition dignifies life and allows for entirely new narratives. You open the door and you look back: COME CLOSER
Translation: Lukas Holldorf & Kathleen Krol