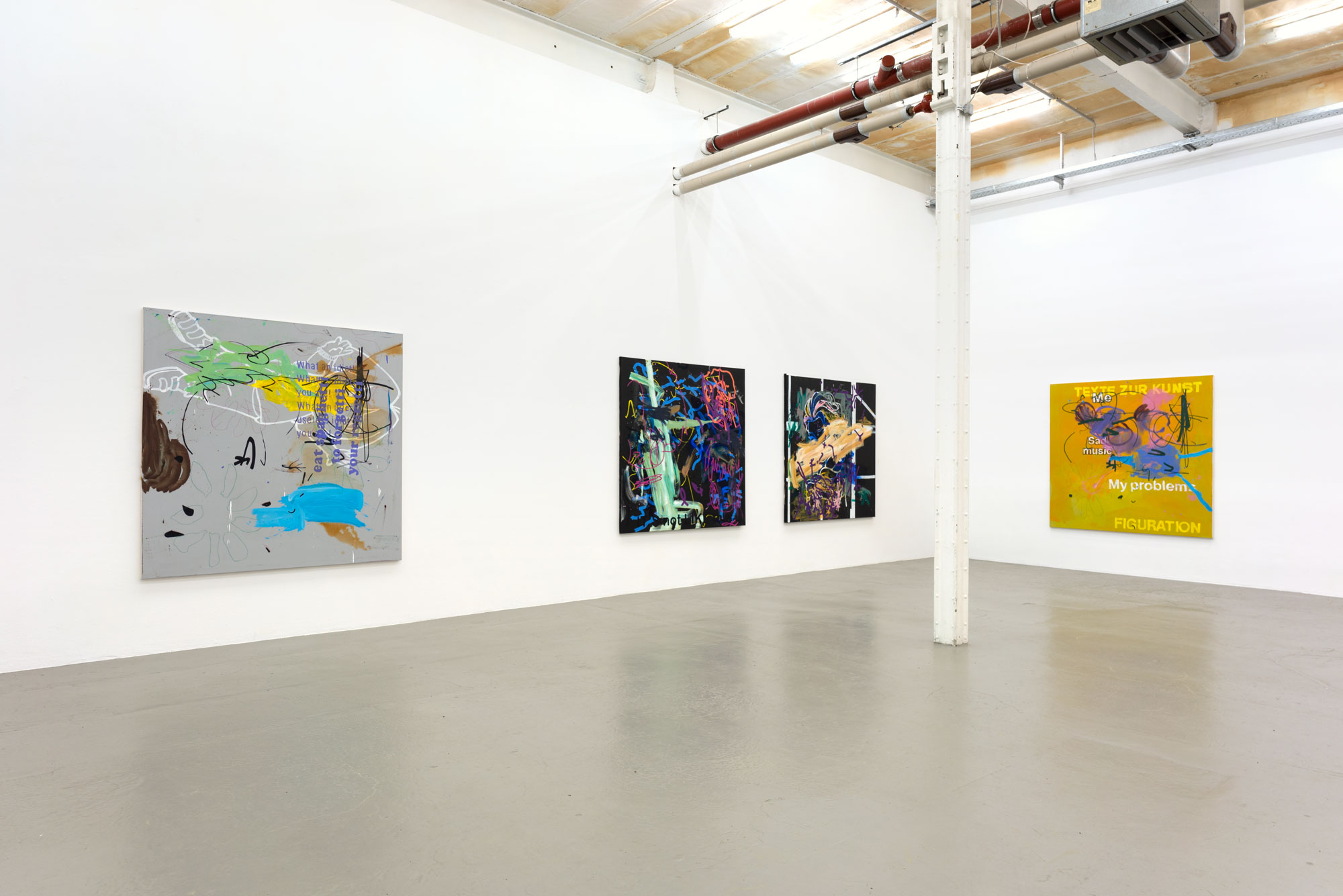 tell me how u really feel
The fact that Christian Bär has realized that he only makes a mediocre singer-songwriter is a diverse enrichment for his paintings, because it was out of this awareness that he first spent a long time working on his sound. Sure, this sound should be contemporary, diverse, eclectic in a good sense, combining romance with irony, prosperity with fear, feelgood atmosphere with anger. After drawing from the fullness of the last century, using and processing visuals and ideas from a wide variety of eras, there was a sound in his paintings, fresh, nasty, playful, sometimes cheeky and smug, sometimes enlighteningly defining, technoid and handmade all in one, constantly searching for itself and certain that this finding of an appropriate sound is what his artistic work is all about.
Pain, sirens screaming in the ear, purple smacking on black and being pushed aside by dung brown, all blended into ochre mush, car noise and then in the background nothing but the gentle sound of the city river in the city park, calm dark blue on black, gently applied grey, catching your breath and a feeling of pleasure, then full speed and in a helicopter over the endless demonstrations, rotary sounds, red streaks and pink drops, fragments of words, echoes of slogans or declarations of love, tender green on coated fabric, mediating glazes, disgusting puddles of turpentine-distorted burgundy; a blossom emerges, there a laughter, the plants are withering and everything in the right order in the right place, roughly arranged, coherently composed.
Johannes Listewnik