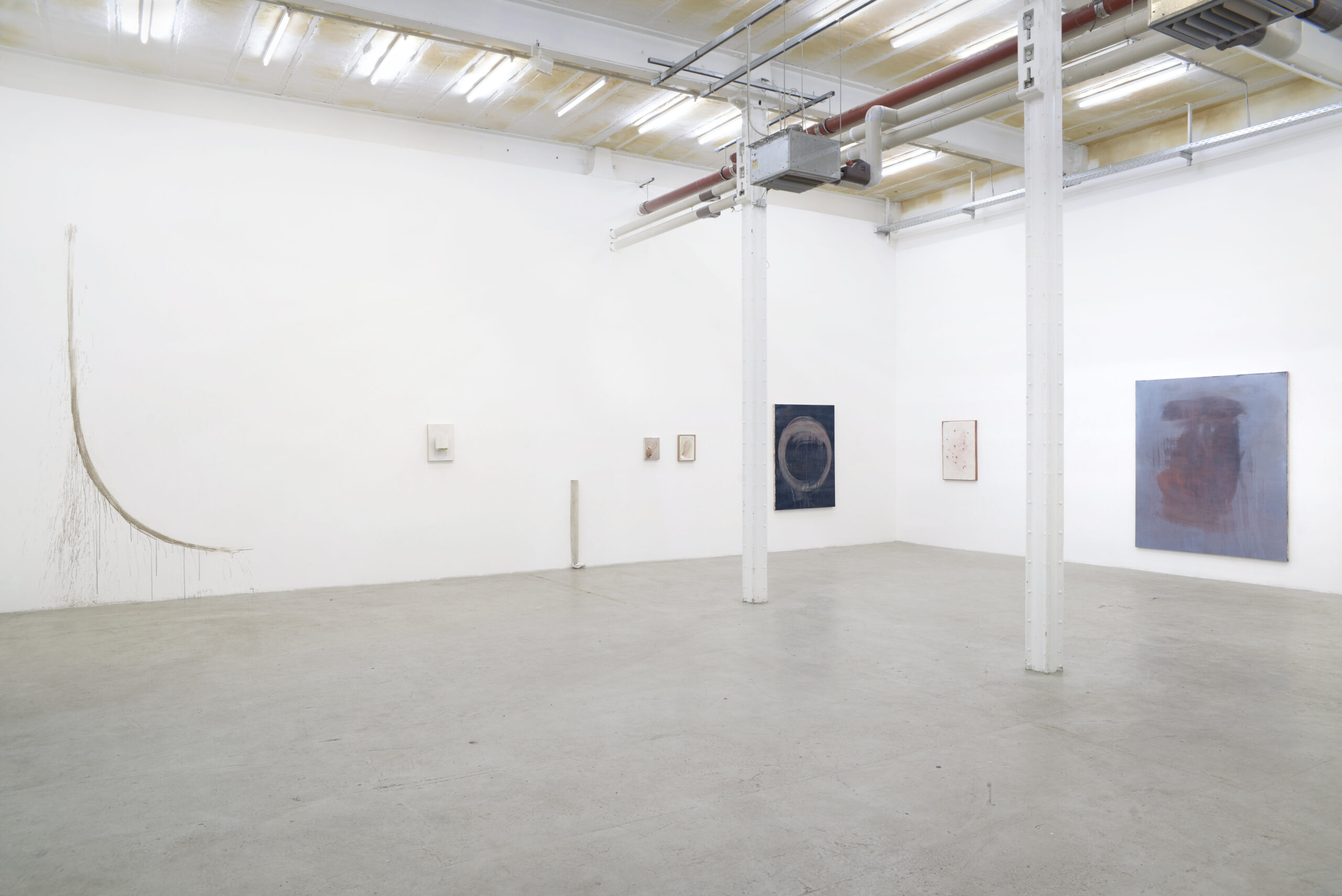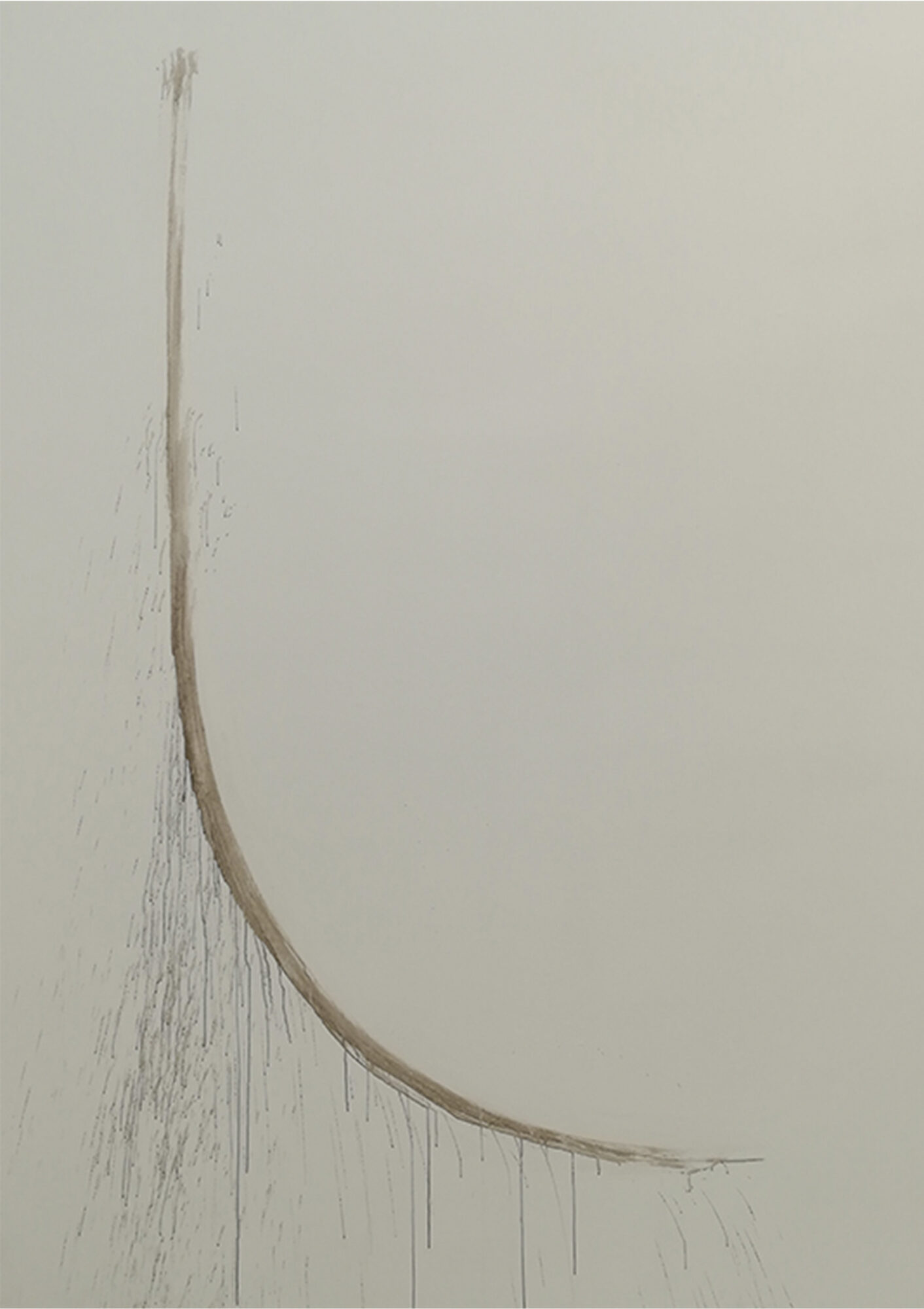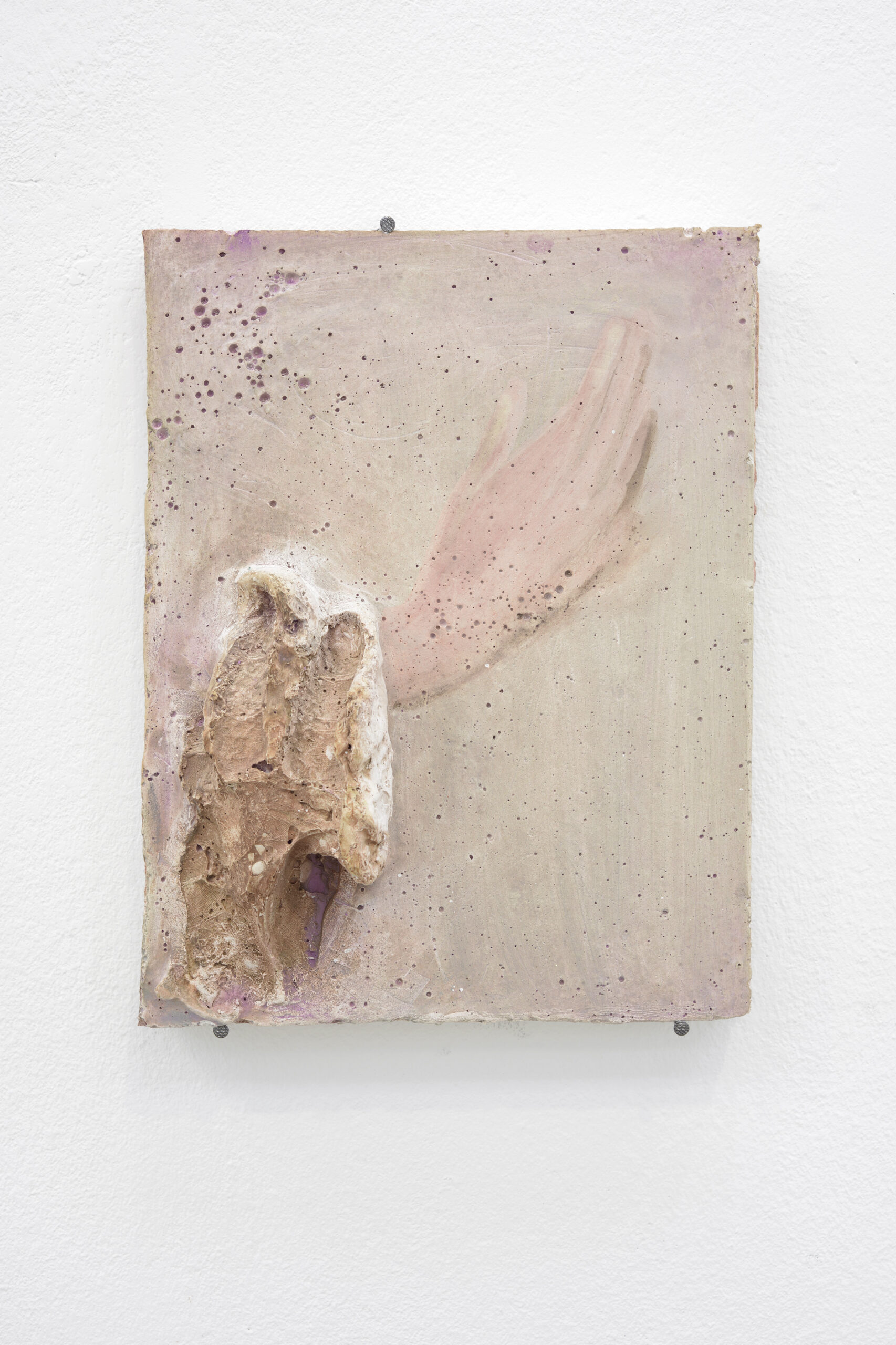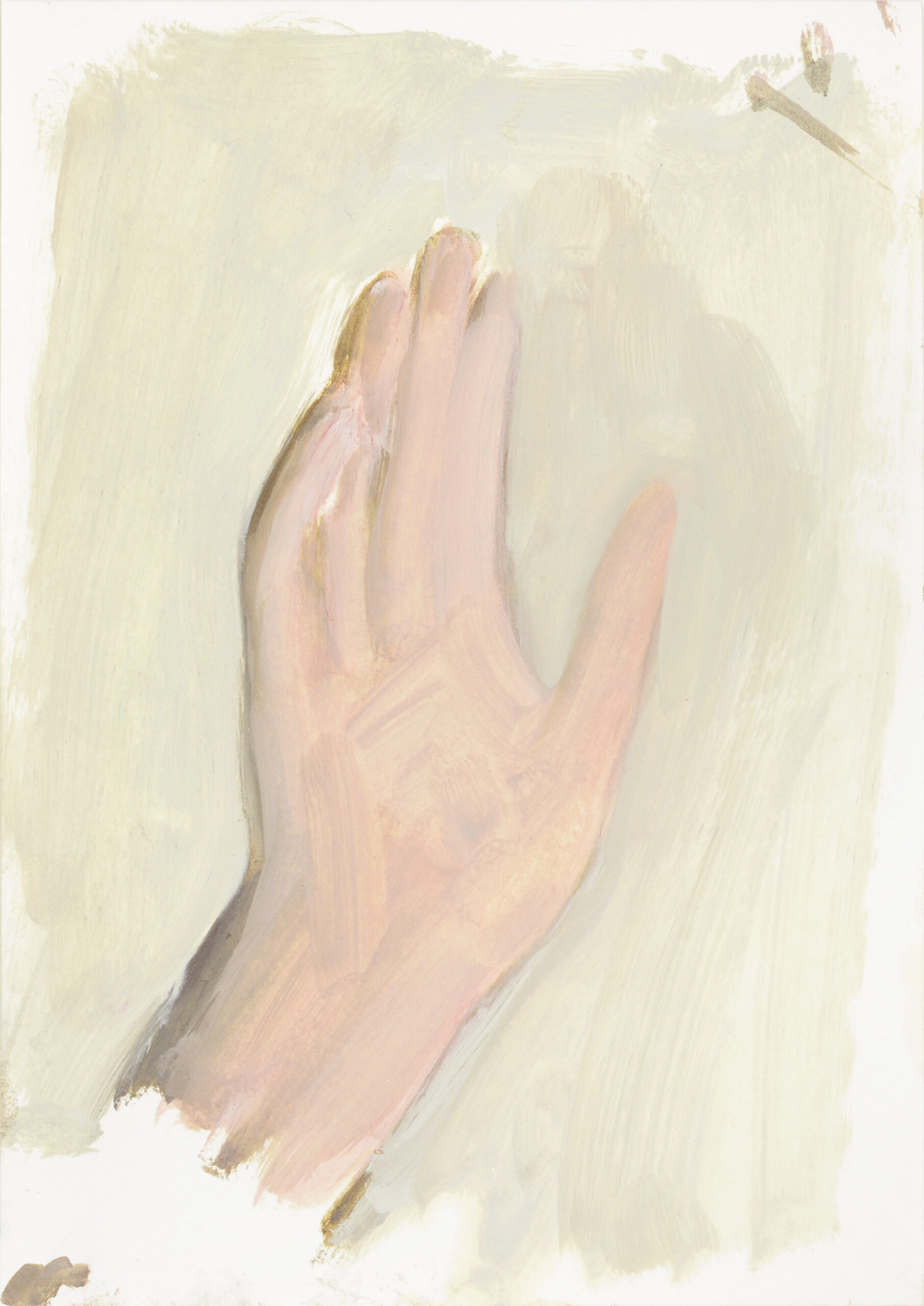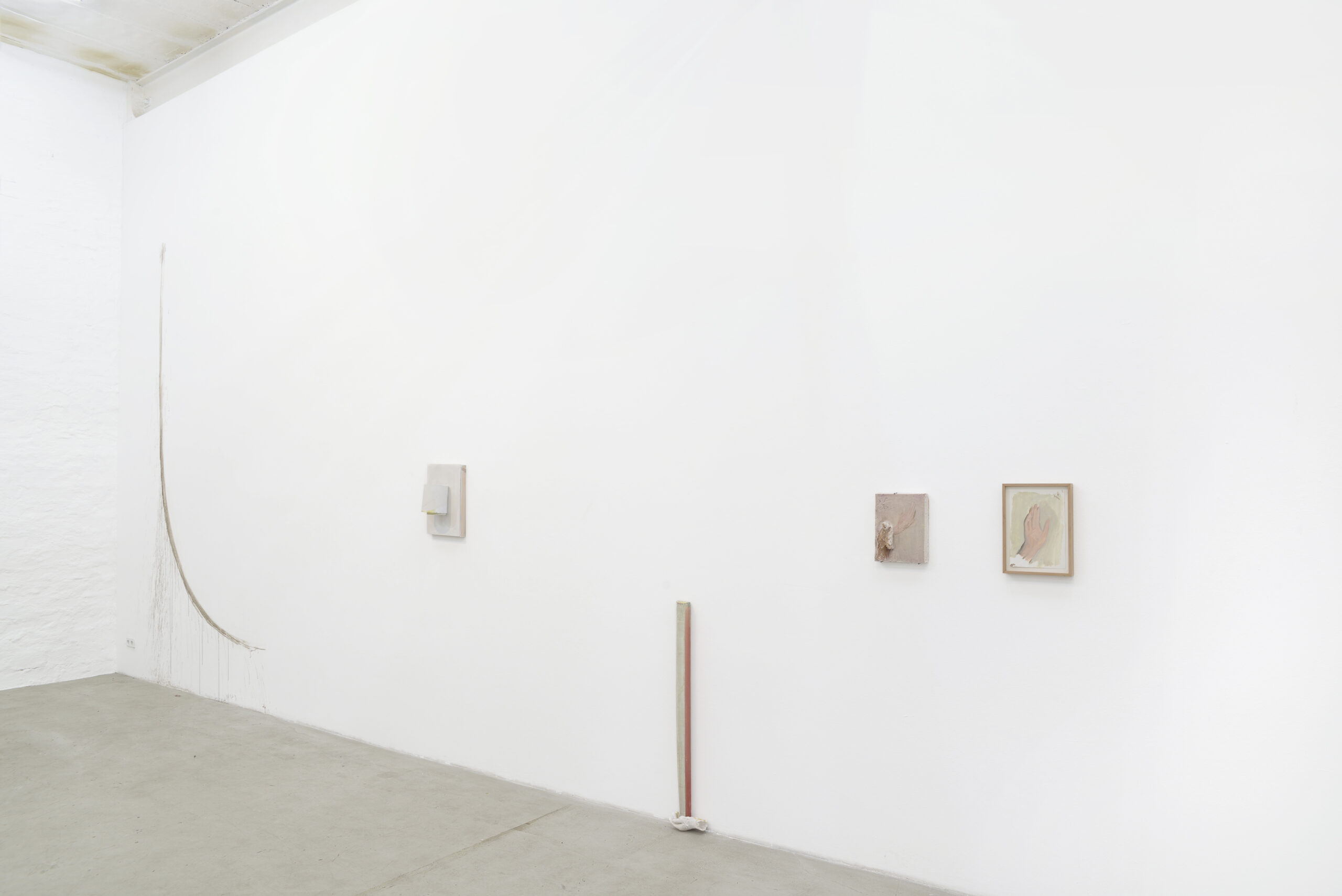 "We are forced increasingly to speak of time."
Rosalind E. Krauss, Passages in Modern Sculpture
Over time a web of tiny cracks may develop on the surface of a painting, but apart from that, painted pictures are static. They may depict movement, but the shapes and forms on the pictorial plane remain immobile, they do not change.
While talking about her work, Selma van Panhuis hands move through the air. Her approach, she says, is somewhat similar to repeatedly mapping a vast and everchanging, hypothetical dark room, moving forward cautiously through the use of different materials and the means of painting. Words and phrases like "access point" and "finding different entries" are uttered. A search for something recognizable in our very nervous present, or for what Adorno disliked about Pop — the seemingly simple; perhaps a timeframe? Every pigment and every paint has a certain opacity. Pigment is made of coarse particles and paint of fine particles, Toluidine Red tends to bleed more than other reds. That's chemistry.
Selma van Panhuis' pictorial world is comprised of abstract movements on an associative plane of substances and gestures, and representational studies — a mountain, a cylindrical shape. By referencing Fra Angelico's hand-motif, and by channeling color combinations that too are reminiscent of the early renaissance, "intuitive  dramas of color" (Selma van Panhuis) as well as reflections on the passage of time subtly emerge. All of this facilitates the interaction of colors on the canvas. Is it an infinite conversation, matte and iridescent, a subtle touch? Exhilaration? Seeing, by definition, is habitual, a muscular reflex. What do the splayed out hands of Fra Angelico's figures imply? A presence?
Of Shapes and Pockets is also an inquiry into the most basic structures in painting: How little or how much momentum is necessary for a painted picture to become exactly that: a painted picture? So whether it is the manic gesture, the archaic Ivory Black orthe Lime Blue gaining the upper hand at the moment of contemplation, or fine cracks and other traces of the coincidental — they all form pathways into the painting. It was John Berger who once said that it is a substratum, a ground of timelessness that has always constituted the viability of painting as an appealing place; a sanctuary.
Text: Lina Morawetz
Translation / Übersetzung: Lukas Holldorf & Katie Krol