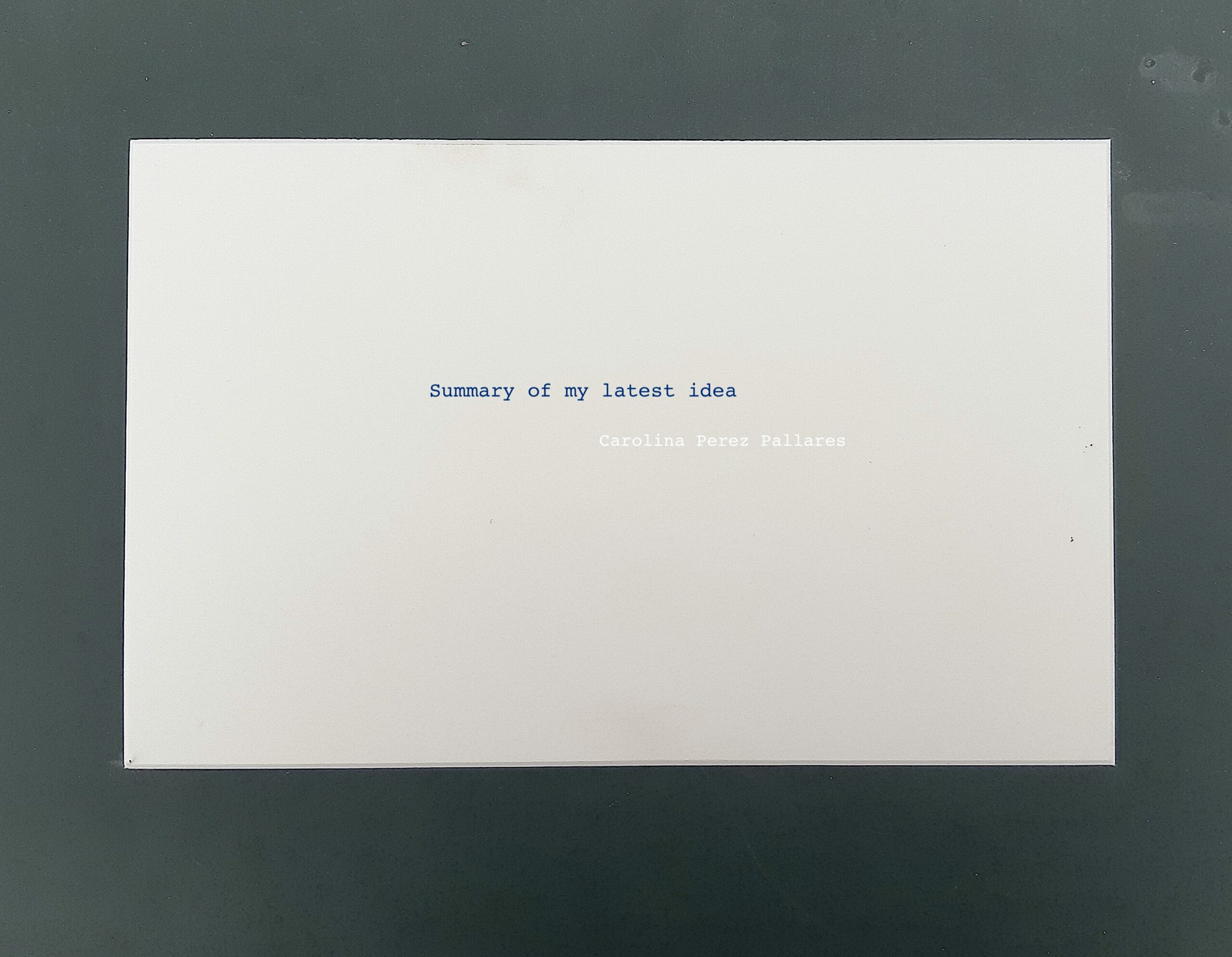 Carolina Pérez Pallares (*1980 Quito/Ecuador) works with the background of an expanded concept of painting. She is a graduate of the Staatliche Akademie der Bildenden Künste Karlsruhe and a master student of Prof. Marijke van Warmerdam. Her works have been shown internationally in solo exhibitions (MAC Museo de Arte Contemporáneo de Chile, CAC Museo de Arte Contemporáneo in Quito Ecuador, Kunstraum V8 Plattform in Karlsruhe, Cité Internationale des Arts in Paris et al. ) as well as in group exhibitions (Kunsthalle Mannheim, Kunststiftung Erich Hauser, Galerie der Stadt Sindelfingen, PIFO Gallery in Beijing, Kunsthalle Schwäbisch Hall, Centro de Arte Contemporáneo in Quito Ecuador, Zentrum für Gegenwartskunst in Augsburg, Kunsthalle Mulhouse, MAC Museo de Arte Contemporáneo de Chile, Forum Würth in Arlesheim, Kunsthalle Basel and others). Since 2020 she is a member of the gallery b2_ in Leipzig.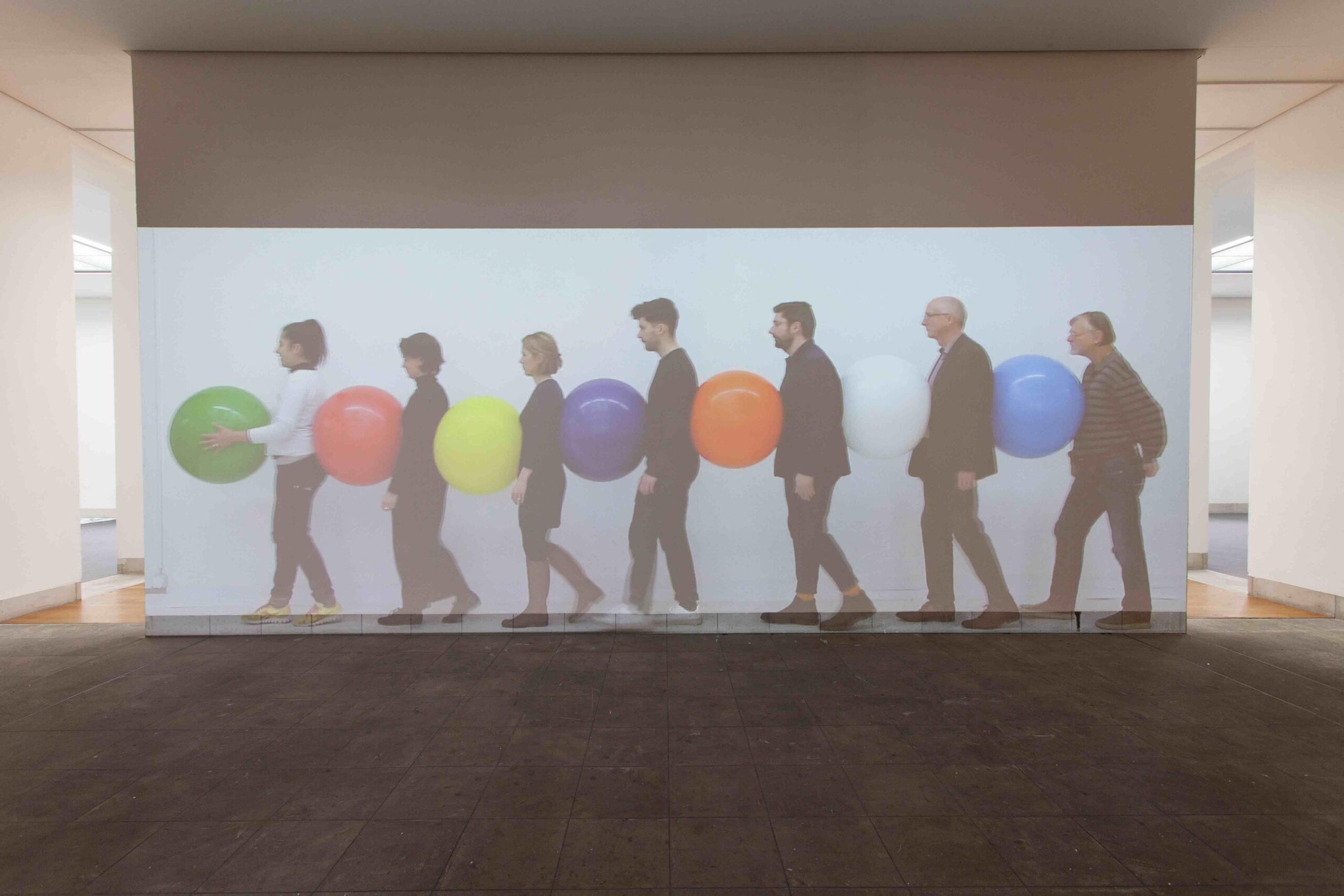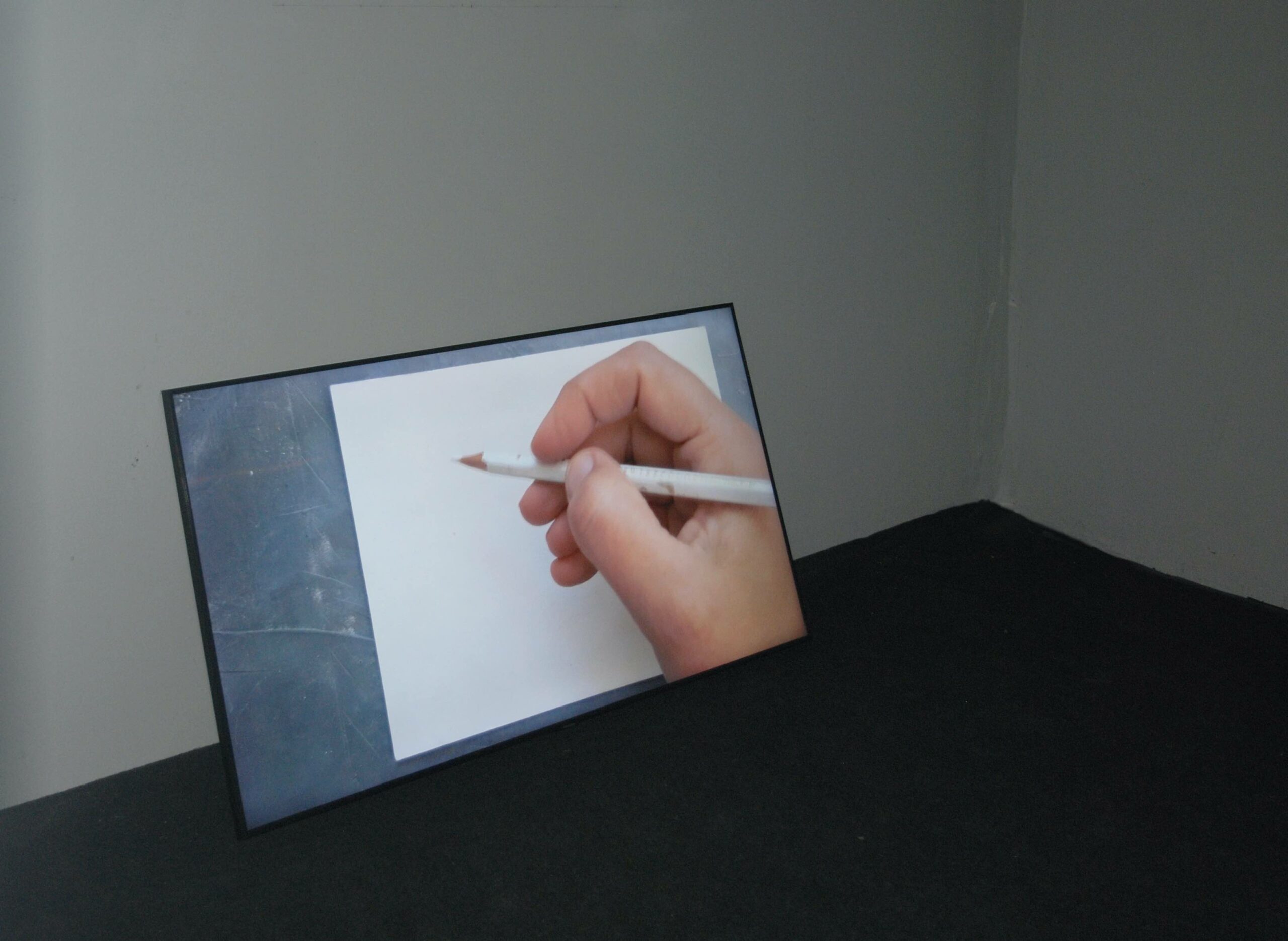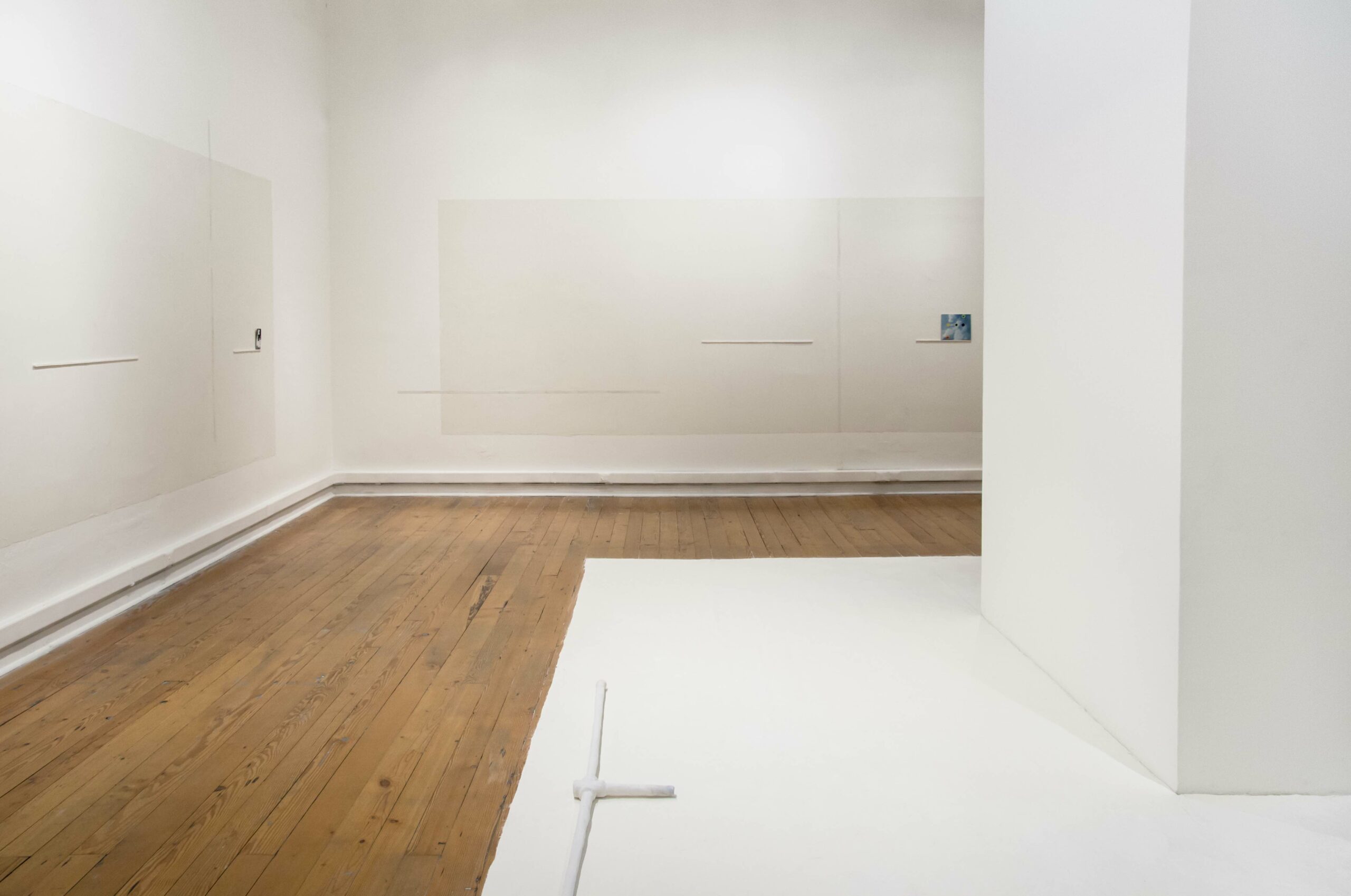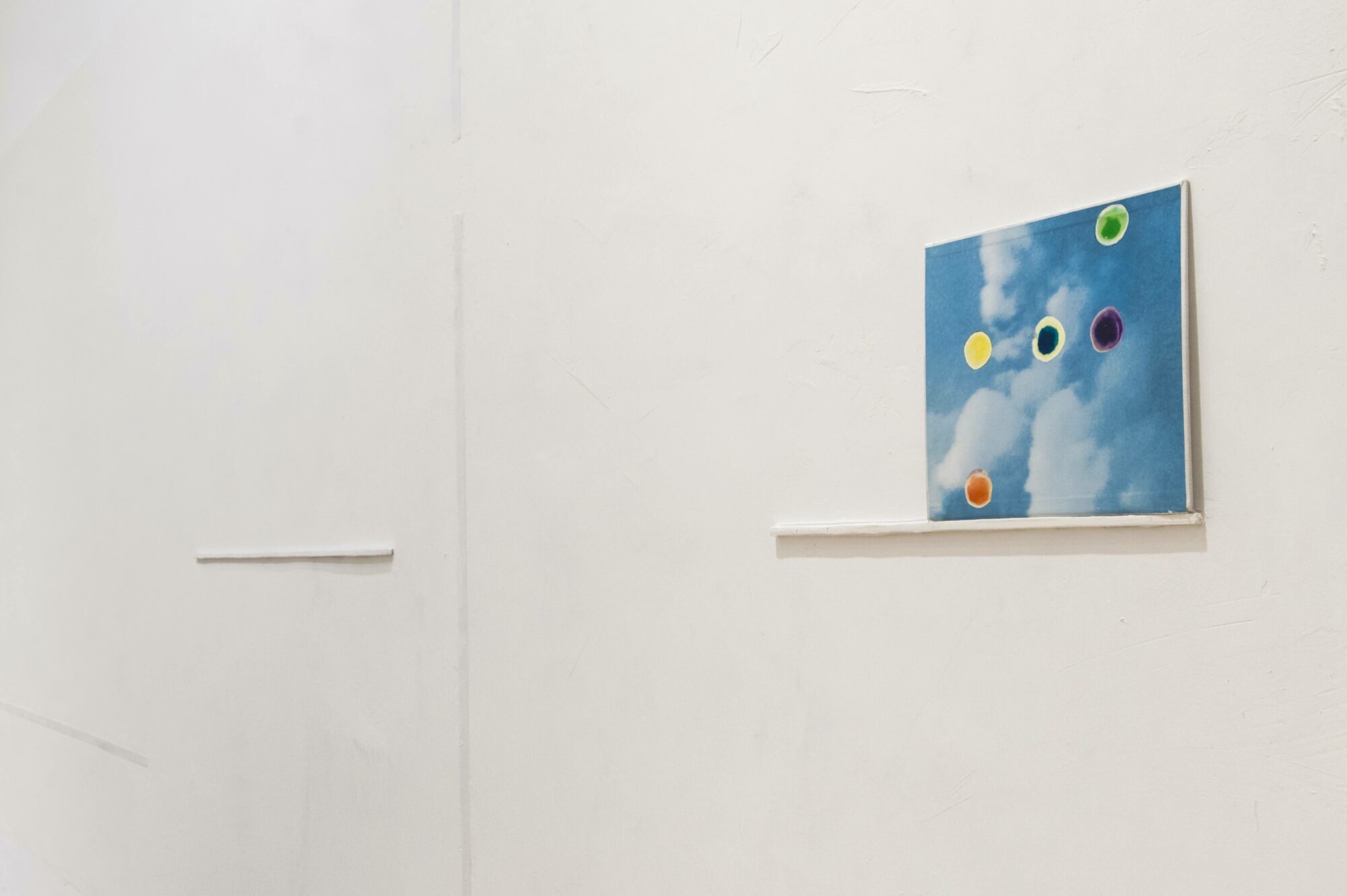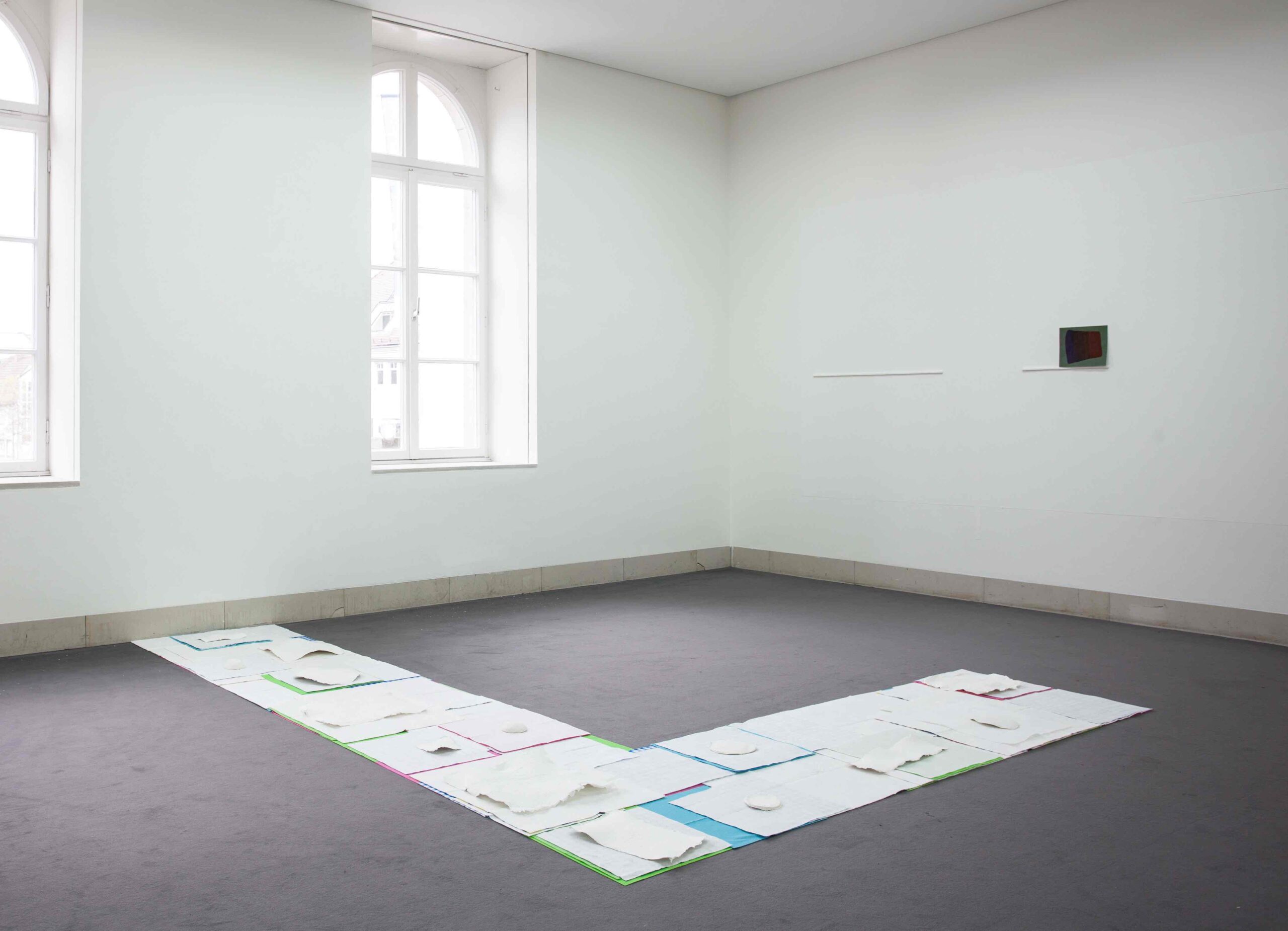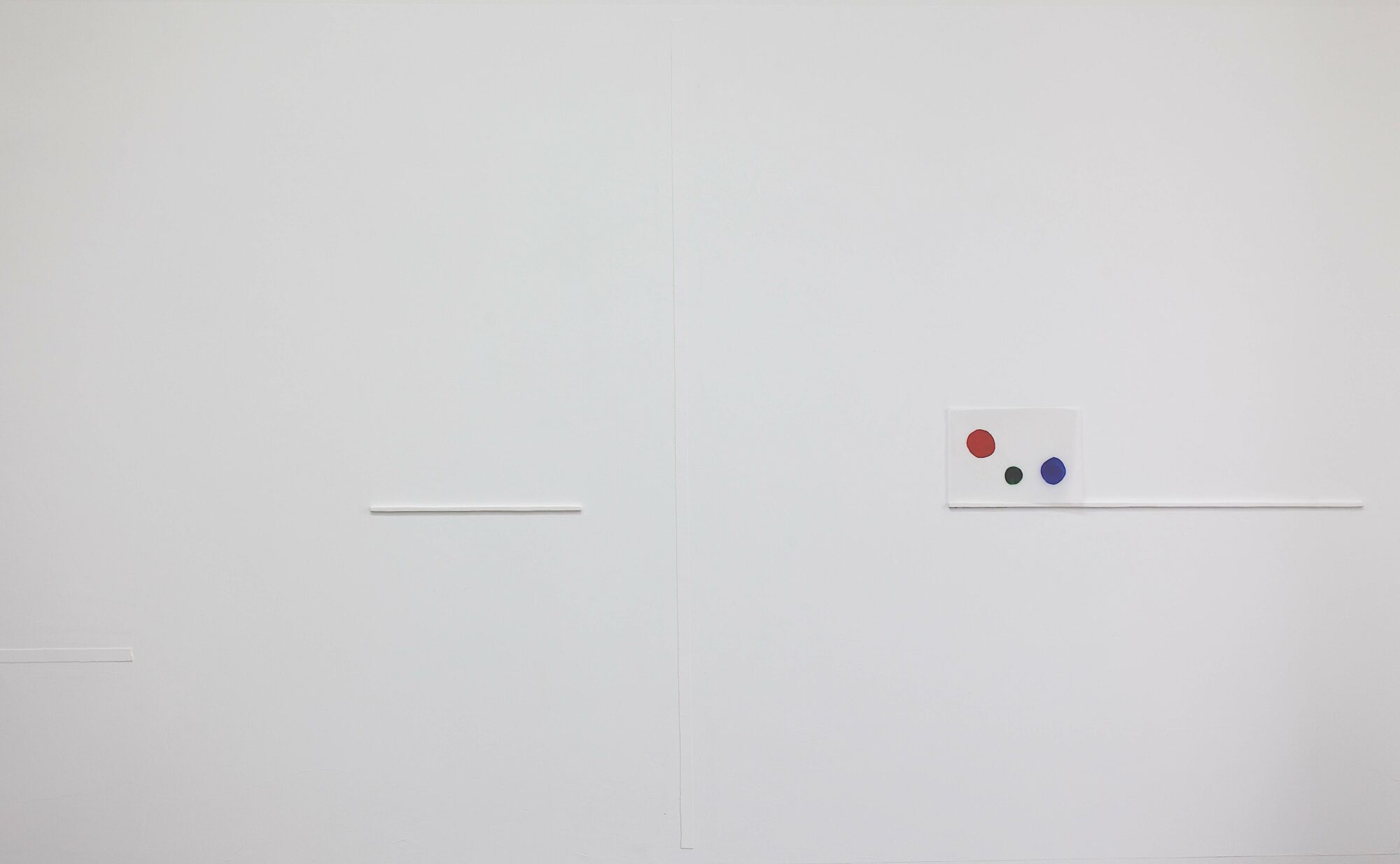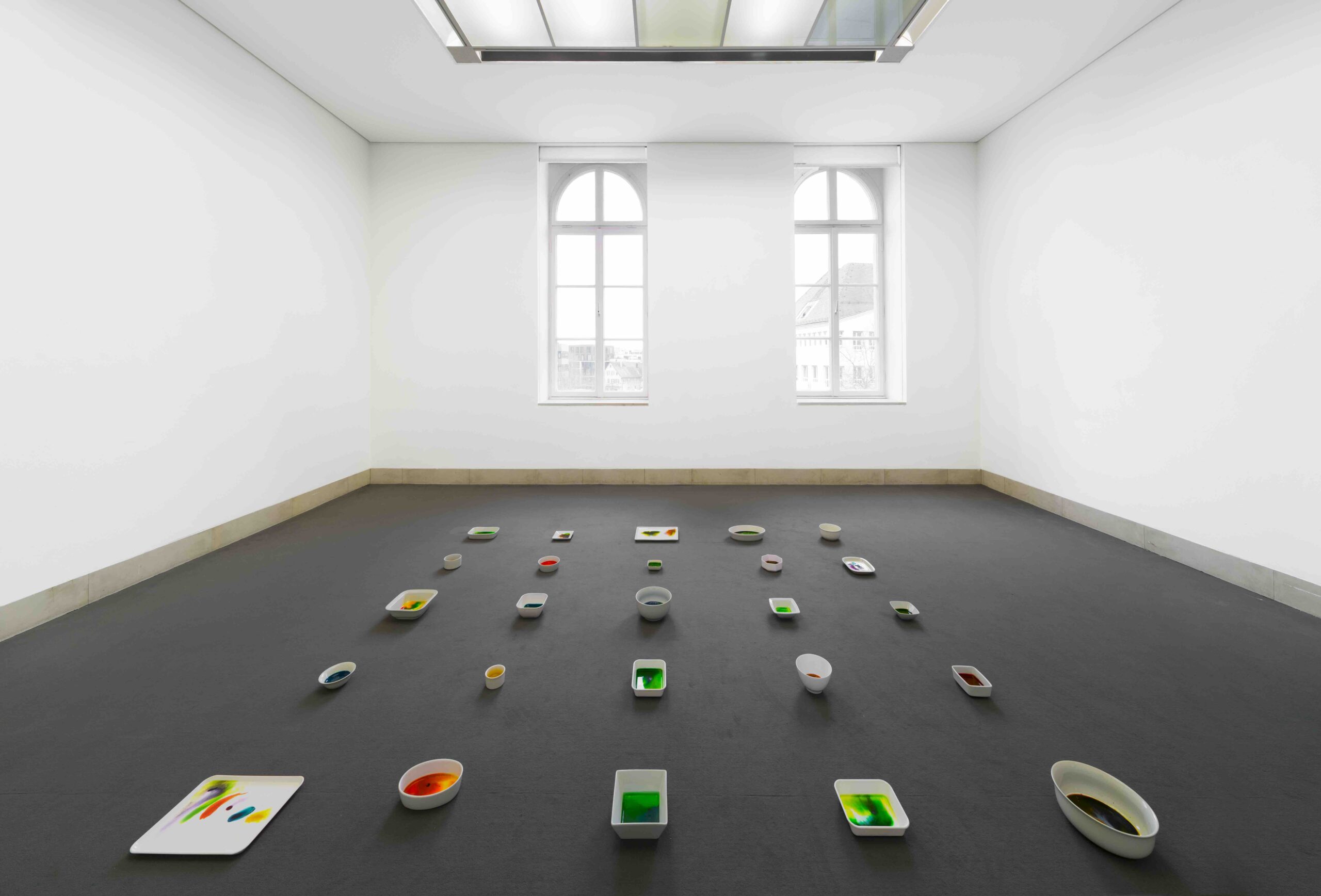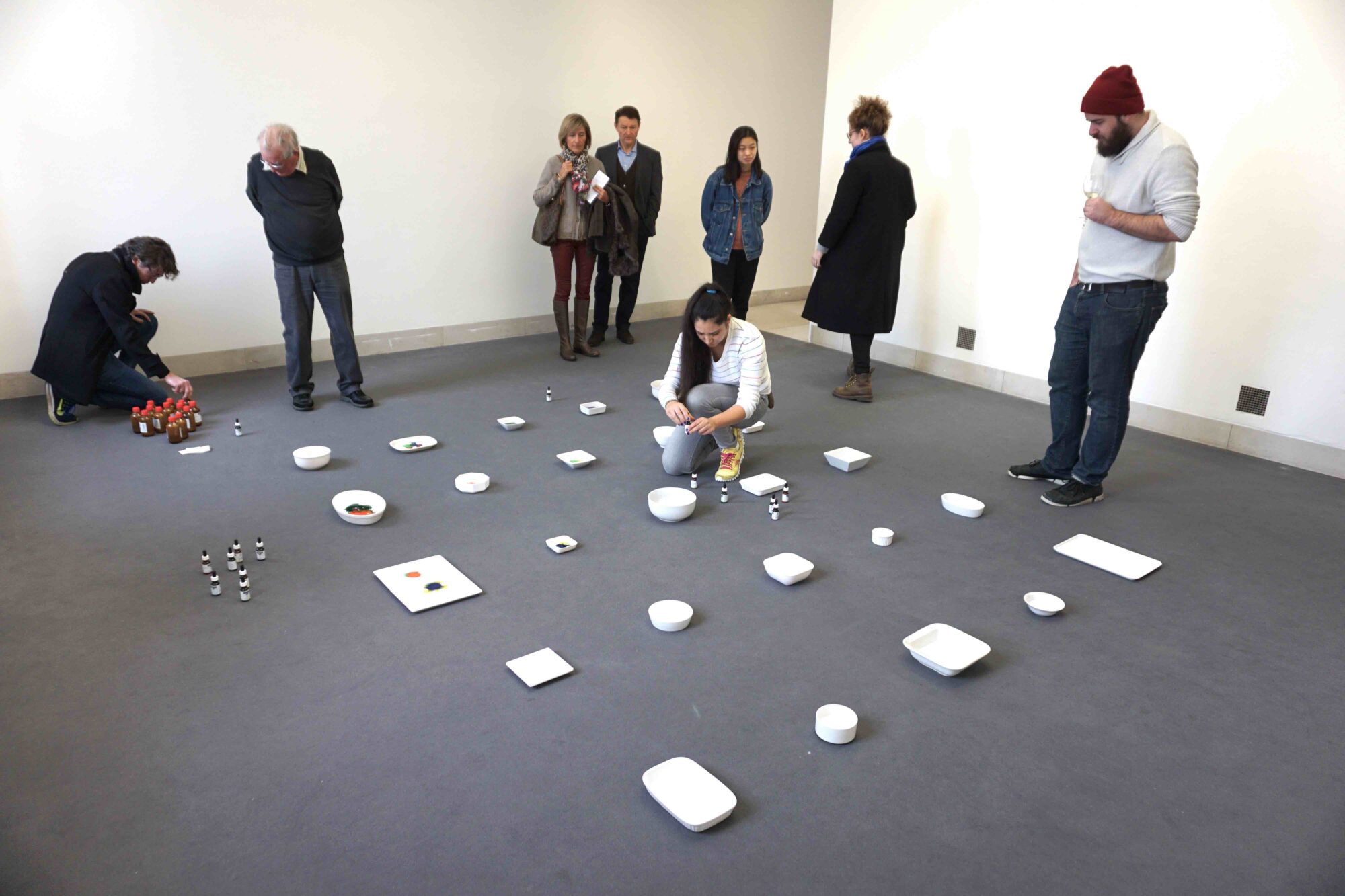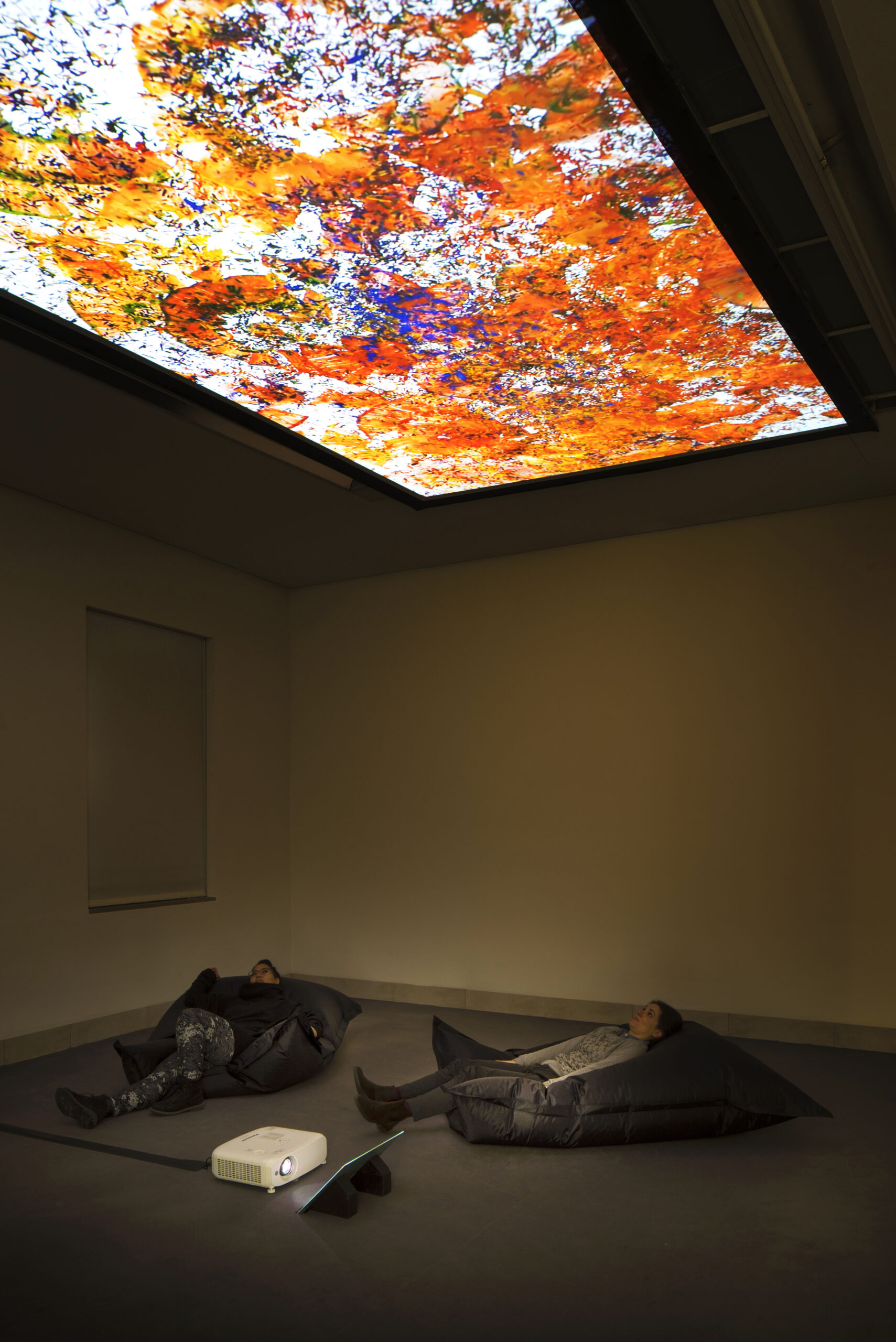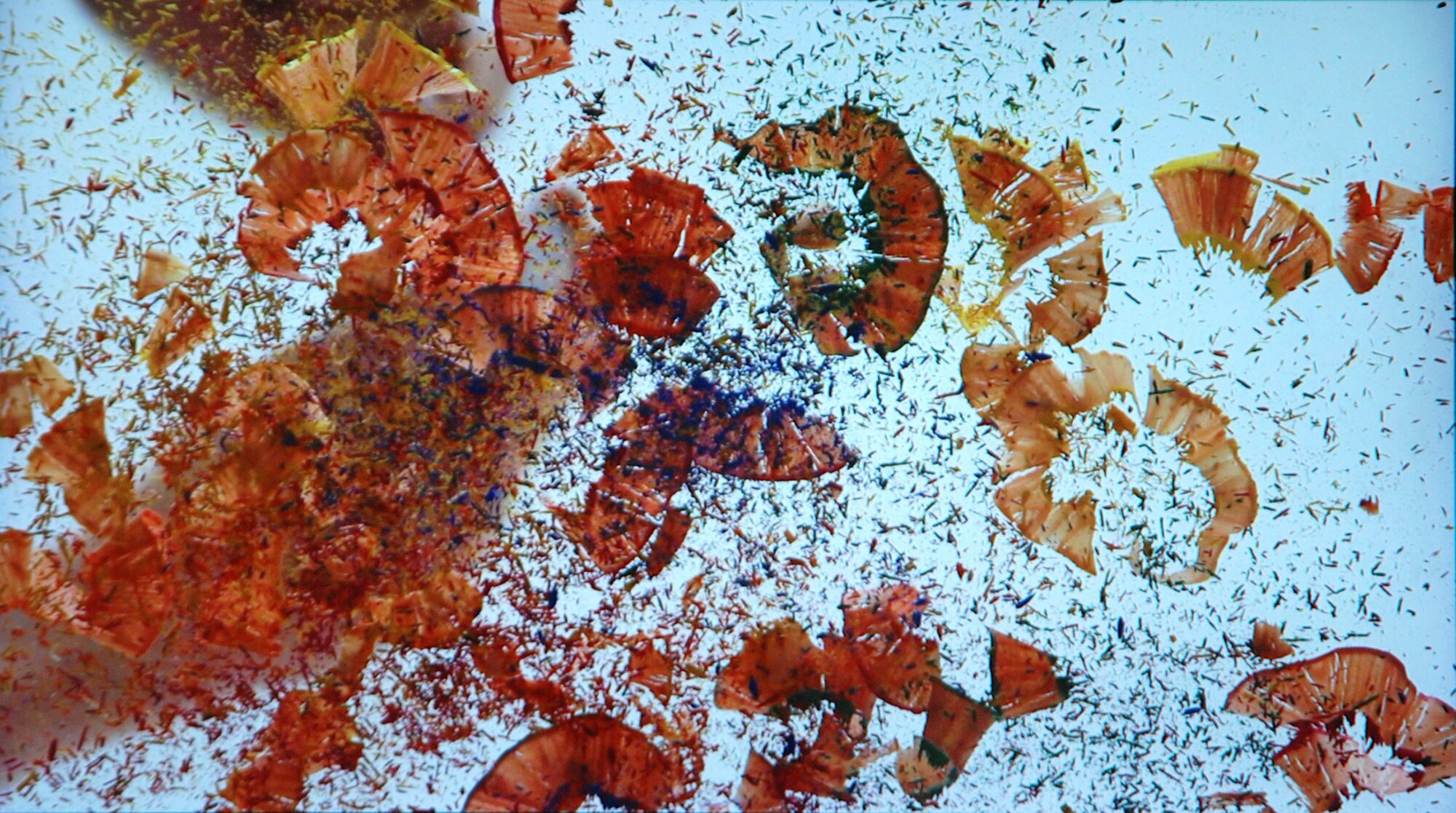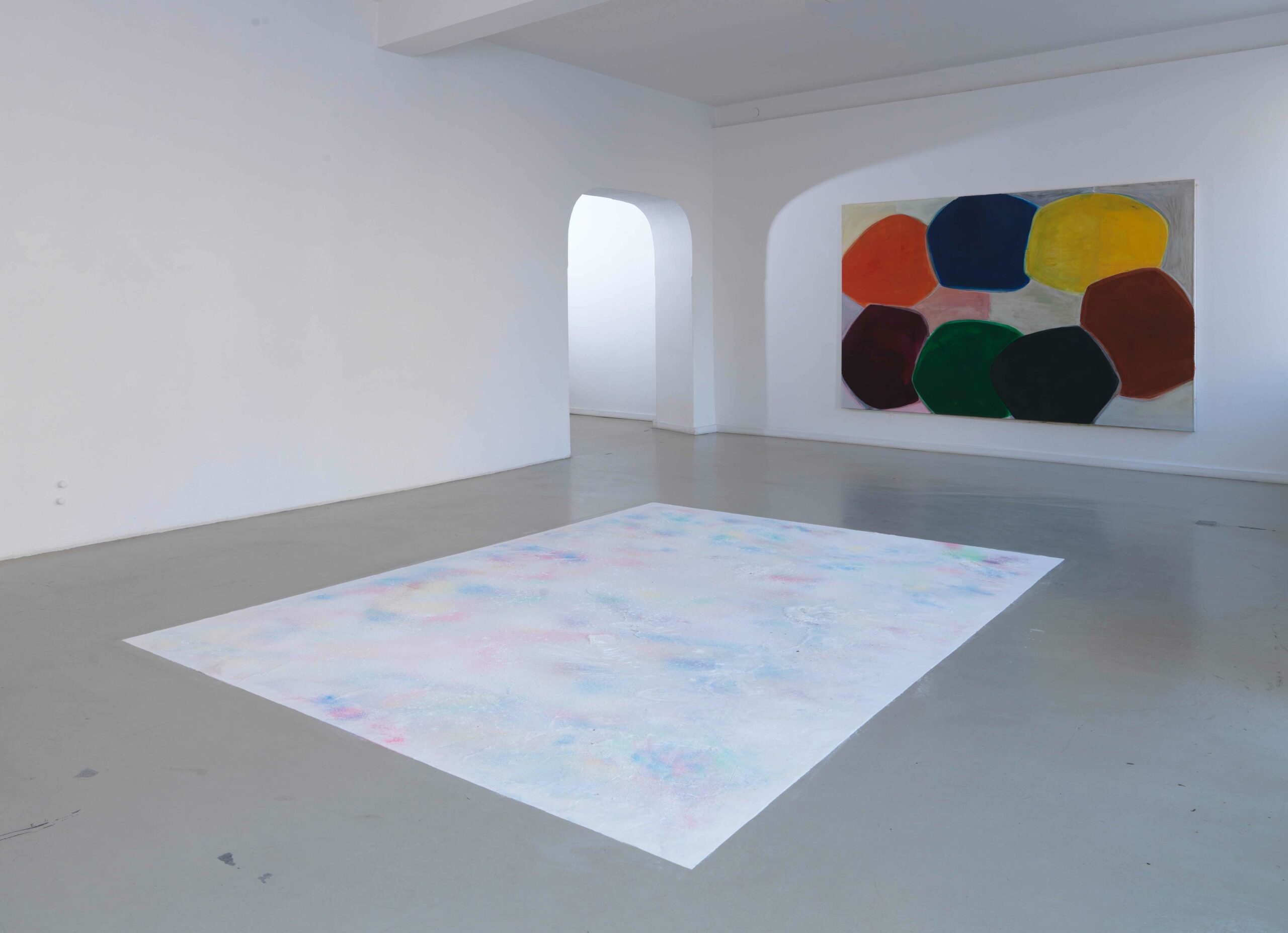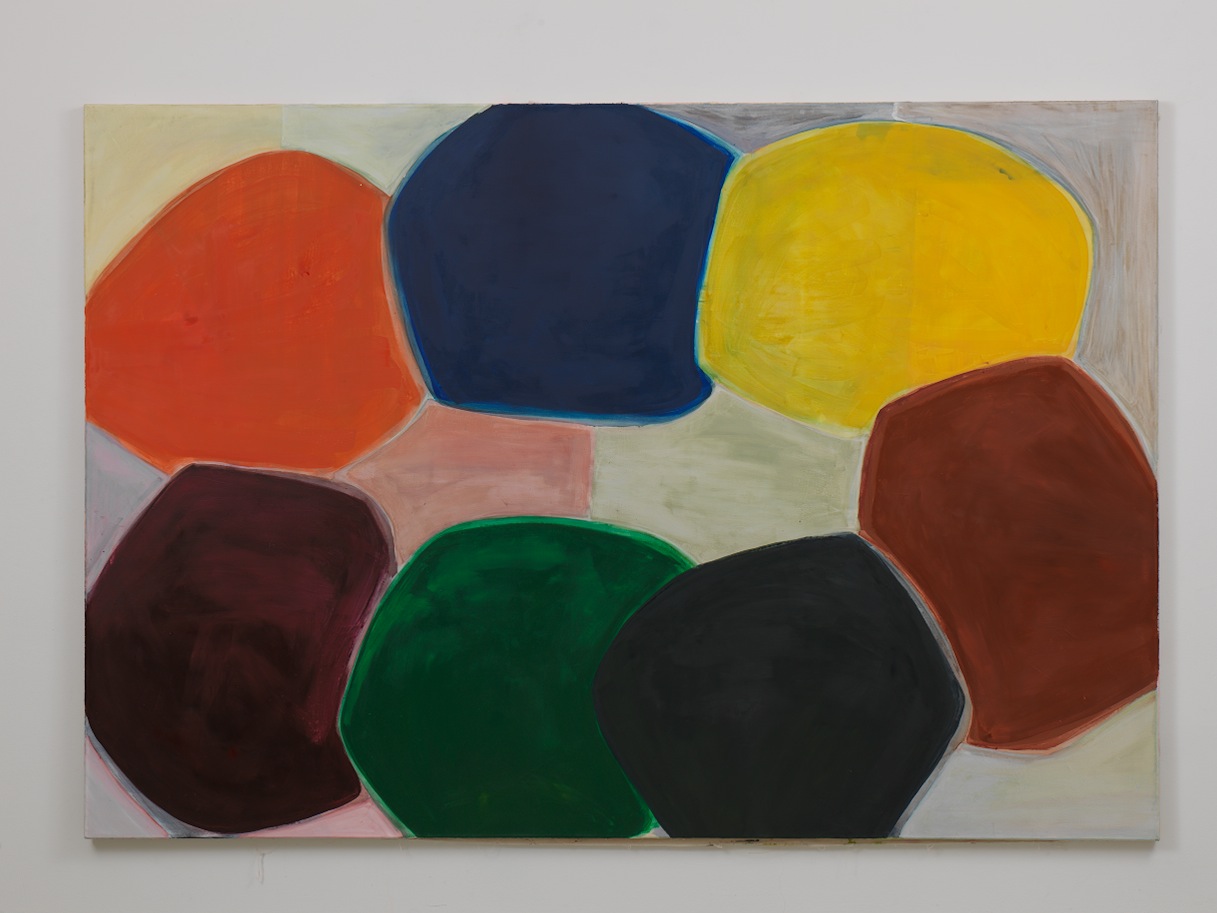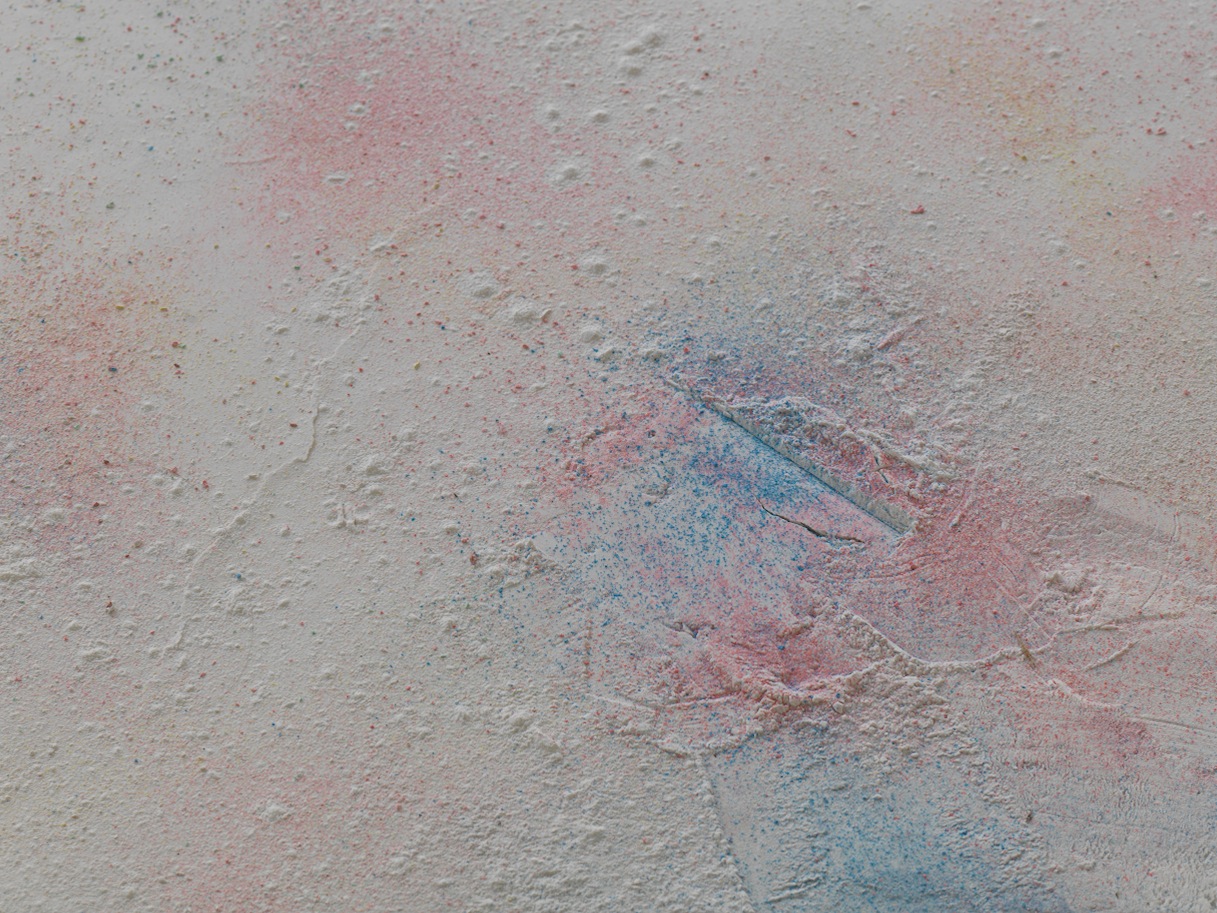 Catalog text by Antonia Wagner (extract)
COLORS MATTER
"This car-load of torn sails is more legible and interesting now than if they should be wrought into paper and printed books. Who can write so graphically the history of the storms they have weathered as these rents have done? They are proof-sheets which need no correction.1
Within her reflexive painting practice Carolina Perez Pallares uses colors, dry pigment, paper, flour, chalk, sunlight, photographs and several other materials. She captures their amorphous and flowing, fragile and rippling qualities whereby the colors function as tool to create spectrums of color in experimental arrangements. In videos, installations, performances, collages, murals and drawings color flows, crumbles, decomposes and mixes to become a newly formed aggregate or arrangement of layers. These Assemblages 2 are under the constant threat of dissolving or putting themselves together anew.
C. P. Pallares` work investigates a historical tradition in painting and it's substrate reaching from murals of early cave painting and churches, over painting on canvas to the digital image as video projection in a space. Her aesthetic for color relates strongly to the materials in use and stands in connection with the beginnings of abstract painting and their references to Abstract Expressionism as well as the traditions of Post Minimal Art of the 1960s and 1970s, Land Art and Performance Art.3 Within this mode of painting a network of shapes, colors and lines arises within the two- and three-dimensional pictorial space. This network encloses personal and photographic memories of the artist, the specific exhibition setting and the inherent logic of colors.
–
Footnote 1:
Henry David Thoreau: Walden; or, Life in the Woods, New York 1997 (orig. 1854), p.109
Footnote 2
Referring to he concept of Assemblage by Gilles Deleuze und Félix Guattari. Cf. Andreas Folkers: Was ist Neu am neuen Materialismus? – Von der Praxis zum Ereignis, in: Critical Matter. Diskussionen eines neuen Materialismus, Münster 2013, p.26
Footnote 3
See i. a. Hilma af Klint, Wassily Kandinsky, Paul Klee, Emma Kunz, … ; See i. a. Helen Frankenthaler, Joan Mitchell, Ronnie Landfield, … ; See i. a. Robert Morris und Donald Judd, … ; See i. a. Nancy Holt, Robert Smithson, …